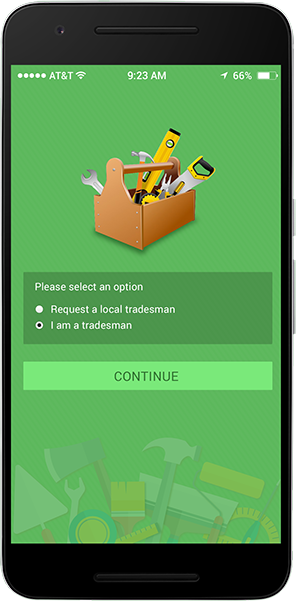 My Tradesmen App is designed with both Tradespeople and customers in mind!
Are you a Tradesperson?
Register your account and get requests from customers across the UK. You can set your location and job preferences to tailor your experience. You can even receive instant request notifications and send quotes through the App to simplify the whole process.

Are you looking for a Tradesperson?
Do you find yourself in need of some handiwork and don't know where to go? With the MyTradesmen App you can create job requests and compare quotes from skilled Tradespeople in your area, and even rate their service for other users to see.

Now available on: